2 axles 40ft flatbed container semi trailers with front board
Flatbed Trailers 3 or 4 Axle in Truck Trailer , manufactures high quality flatbed trailer from China. In our flatbed trailer we use high quality container locks and steel to make it more strong and sustainable. These trailer can be useage for 20,30,40,45 feet containers. According to demand we can change the technical specificataions of the trailer. These trailes can produce flatbed trailer in different capacities.
2 axles 40ft flatbed container trailers with 1.2m front board.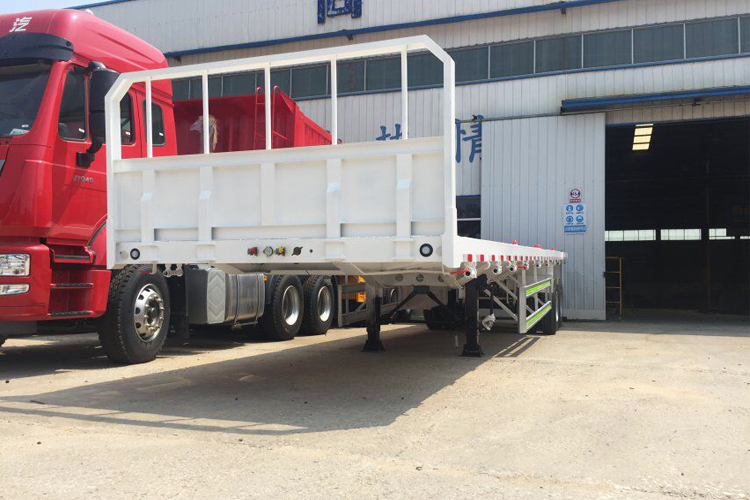 Fudeng 40ft flatbed trailers rear strong bumper with European standard LED lights.
2 axles flatbed trailers strong Side bumper.