How to Clean 3 Axle Stainless Steel Tanker Trailer
Nothing beats a brand new 3 axle stainless steel tanker trailer. People like to see a clean tank trailer because it reflects the owner and the brand in a positive light. Conversely, a dirty, unattractive tank trailer is unattractive and can turn customers off.
We know how important a functional 3 axle stainless steel tanker trailer is. A do's and don'ts list has been created to keep your tank trailer in tip-top shape.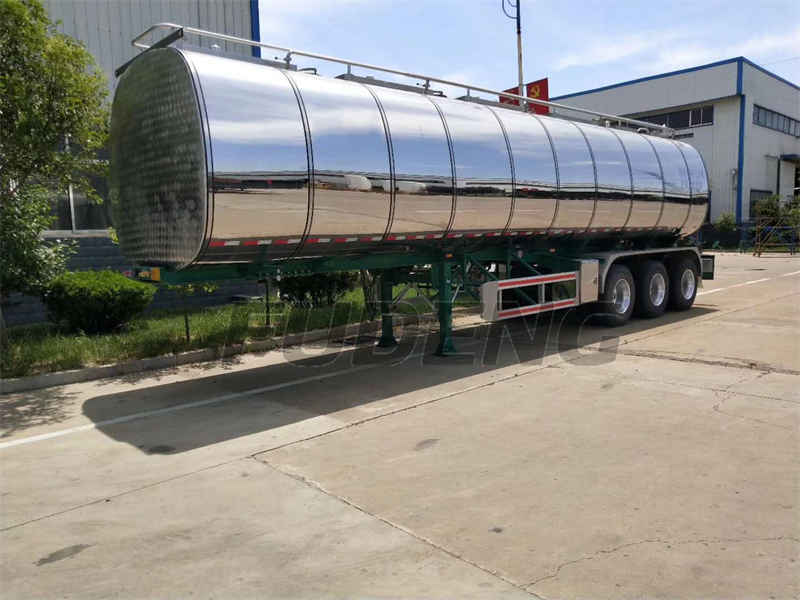 Cleaning a 3 axle stainless steel tanker trailer is different from cleaning an articulated lorry or any other commercial vehicle. 3 axle stainless steel tanker trailer is more anti-corrosion, more hygienic, more economical and more environmentally friendly than other materials. However, they are also prone to damage.
Trailers with stainless steel tanks require special care when cleaning due to their shiny stainless steel exterior. Using the wrong cleaning product can damage stainless steel and make it look worse than before. Stains may appear if you don't rinse thoroughly after using soap.
To keep your stainless steel 3 axle stainless steel tanker trailer clean and shiny, follow the advice below:
Stainless steel tankers must not be cleaned with bleach:
Stainless steel and chlorine must not be mixed. The surface of the steel loses its shine and dirt collects in the cracks. Because many cleaning products contain chlorine bleach, read the labels carefully when choosing a cleaner. If you accidentally get chlorine on stainless steel, rinse it off immediately and thoroughly.
rinse thoroughly:
Water left in the tank can leave residue. It can also contaminate stainless steel surfaces over time. Cleaning liquid remaining on the stainless steel surface can cause damage. A critical step in the cleaning process is the cleaning of the stainless steel tank.
Washes away the adhering mud and dust:
Increase the water pressure to wash away large areas of dirt. If possible, allow the surface to dry before applying the chemical as it works best on dry surfaces. If you don't have time to wait for the surface to dry, you may need to increase the strength of the chemical.
Due to its shiny stainless steel surface, the 3 axle stainless steel tanker trailer requires special attention when cleaning. Using the wrong chemicals when cleaning can result in chemical burns on the tank trailer surface that will look worse than if the stainless steel tanker were not cleaned at all.
Not surprisingly, thorough cleaning of the interior surfaces of 3 axle stainless steel tanker trailer is also a primary method of ensuring product integrity and consumer safety. The first and most important step in this process is to thoroughly clean the inside of the tank.